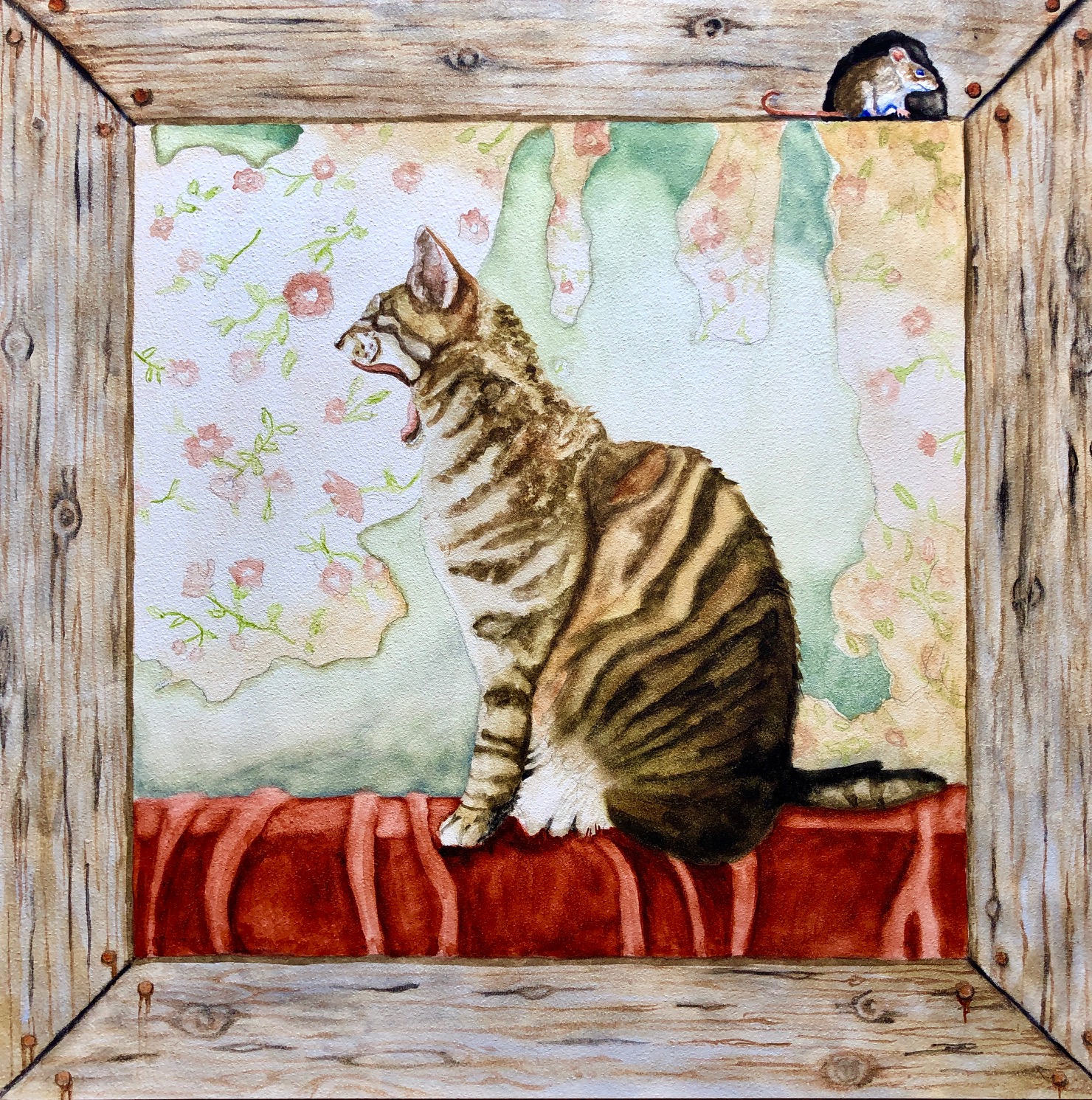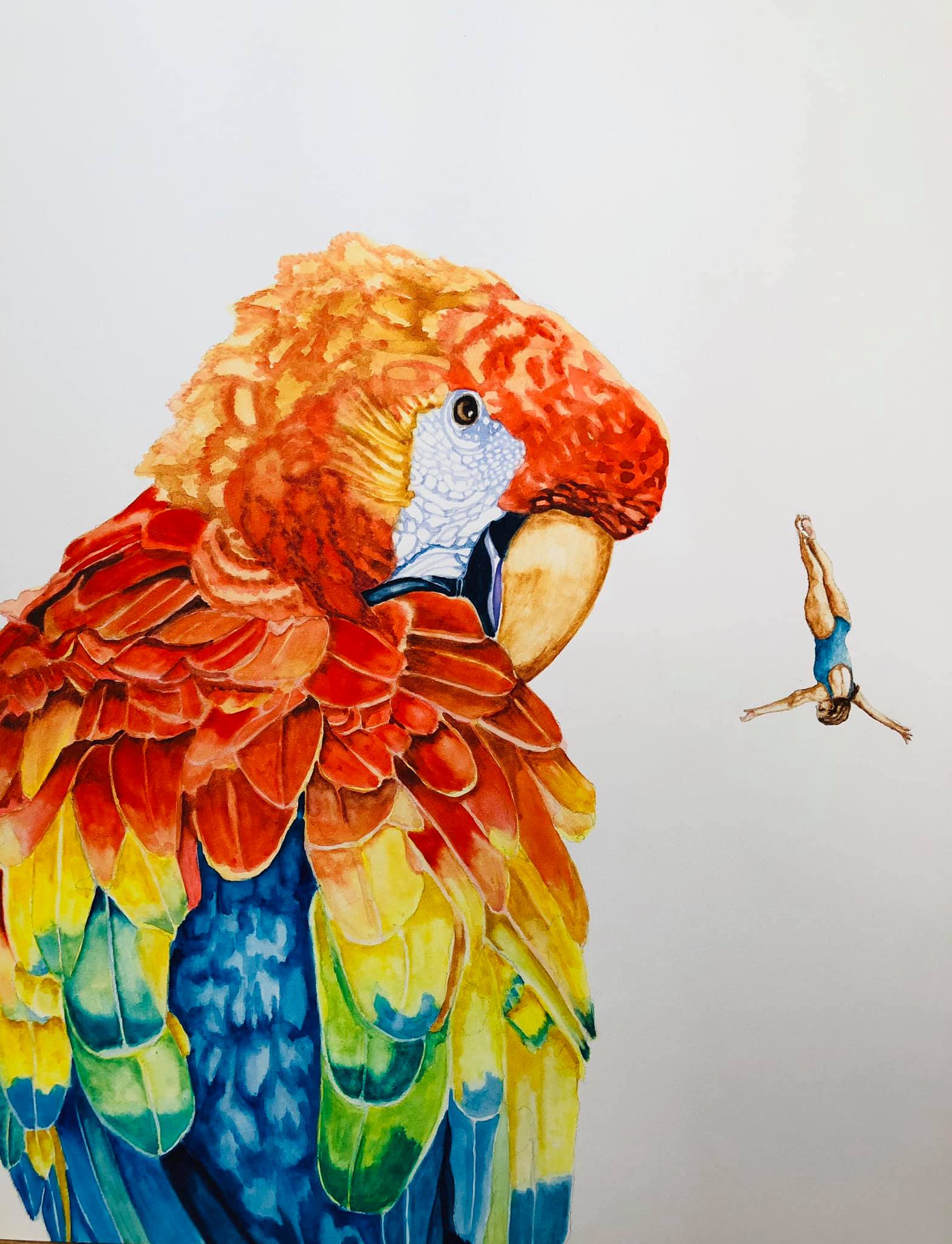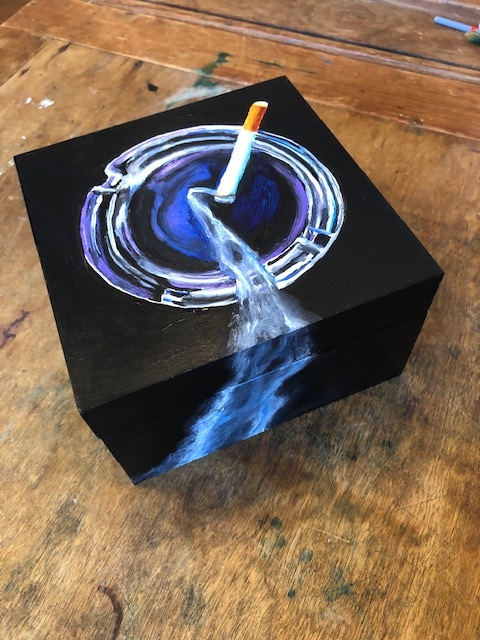 I have always been a creative person but twenty five years ago I had a health scare that changed how I looked at my life and what my goals and desires are while I was here. I was told I did not have much time here and so I started studying and creating with a fury because I wanted to leave something behind. I have reached that goal and surpassed anything I could have ever dreamed....thousands of paintings later I am still here and paint with the same fury as I did in the beginning of this journey. It is interesting at this end of it it isn't really a rush to leave anything behind because there is no leaving anything behind which I learned by chasing that goal. It is about creating and the process of creating that is the gift and not for others but to yourself. I see this now and in many ways has let me not think twice about something I see and helps you not edit yourself.
My thought process at the time was to look at Artist's work who inspired me and whose work moved me. These artist's were mostly Watercolor Artist's ( Winslow Homer, Edward Hopper, Andrew Wyeth, John Singer Sargaent ). These Artists sparked my journey and with any journey the paths fork and you become inspired by other Artists that you meet along the way, or looking back at something you didn't see the same way the first time. I am inspired by too many things now but really enjoy seeing things in a different way, or combining things that don't normally co-exist. I am heading into more surreal then real. They all have stories behind them and usually connect to other stories. Painting now is so different from when I started. It is the difference between being dropped in a foreign country without speaking the language vs. speaking the language fluently in that country. The experience is very different when you can have full conversations with the paint and you both know each other so well that it is a meditation not a thought.
I presently live in Key West and it's light and colors inspire me and my work. My goal is to push my abilities and ideas each year. I want people to come see these shows and think "Yes...this is different. He is trying something new." Each show is created by a thread of a thought. I want all the paintings to connect in color, composition, subject...a cohesive body of work. A narrative of thoughts and images that inspired me.
I am so grateful for the health scare. Some people need to be pushed, or hit over the head to be put on the right path. This was my push, or wake up call and I listened. It was a gift that I acknowledge everyday and cherish.